Floor plans along with our premium listing photos are a great way to elevate your listing above the competition and attract more buyers!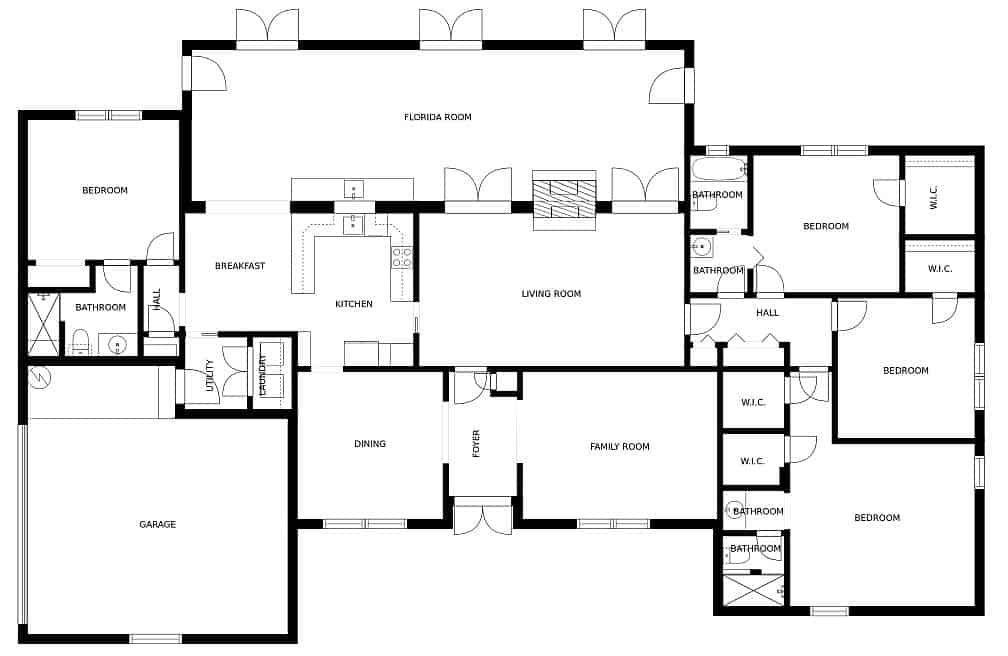 Show the Full Property
Listing photos are a great way to show a room, but they don't always show how everything is tied together or where one room is in relation to others. A floor plan shows potential buyers how a property is laid out and gives them a clear idea of the space. This allows them to see how they might use a space and how it can be a part of their life!
Attract more buyers AND sellers!
NAR's 2023 study of Home Buyers and Sellers shows that floor plans are the one of the top three items buyers appreciated when looking for a property. This gets eyes (and offers) on listing that someone might otherwise skim past.
Potential sellers will see your listings consistently using floor plans and other modern technologies to attract as many real buyers as possible. Compared to an agent that only does photos, you'll clearly be the better choice for this important step!
The Process
We shoot floor plans quickly and easily using equipment specifically chosen for measurement accuracy. The process can be completed in as little as 10 minutes when our photographers finish the listing photo shoot and finished floor plans are delivered with the listing photos and are automatically included on our property web sites and agent marketing materials.
Our Floor Plan Options
We have many different floor plan options. A basic floor plan is included with every listing photo shoot. Stand out by customizing them with fixed furniture (sinks, appliances, etc), custom colors and other options to match YOUR branding. Floor plans can be delivered with and/or without room measurements, depending on your personal or brokerage requirements.
Book now to get floor plans included in your listing!